I know, I know, I'm just as shocked as you are. But I was just informed that my favorite actress as a child is now expecting a child herself. This is so weird to me, especially since I remember her like this...
Disney stars do grow up...
This is shocking, America. I thought that Disney stars never aged, I thought that they stayed the same age that I remembered them. Obviously this isn't true (much to my dismay). I'll always have my fond memories of Hilary, such as her as Lizzie, and seeing her perform live for my first concert. And now she's going to throw all of that away with a child. Worst decision ever. Anyway, congrats to the 23-year-old and her husband for their first baby on the way.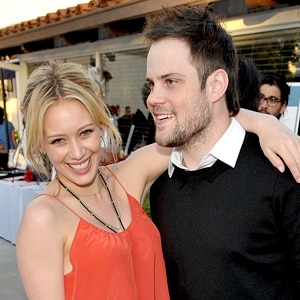 PS: Who remembers when she dated Joel Madden?