So, I don't care at all about the movie Smurfs. The only reason I'm posting about this is because of Neil Patrick Harris (who I love!) and Katy Perry. Guess which one wore something totally bizarre? Yes, Neil Patrick Harris.
Check this crazy thing out.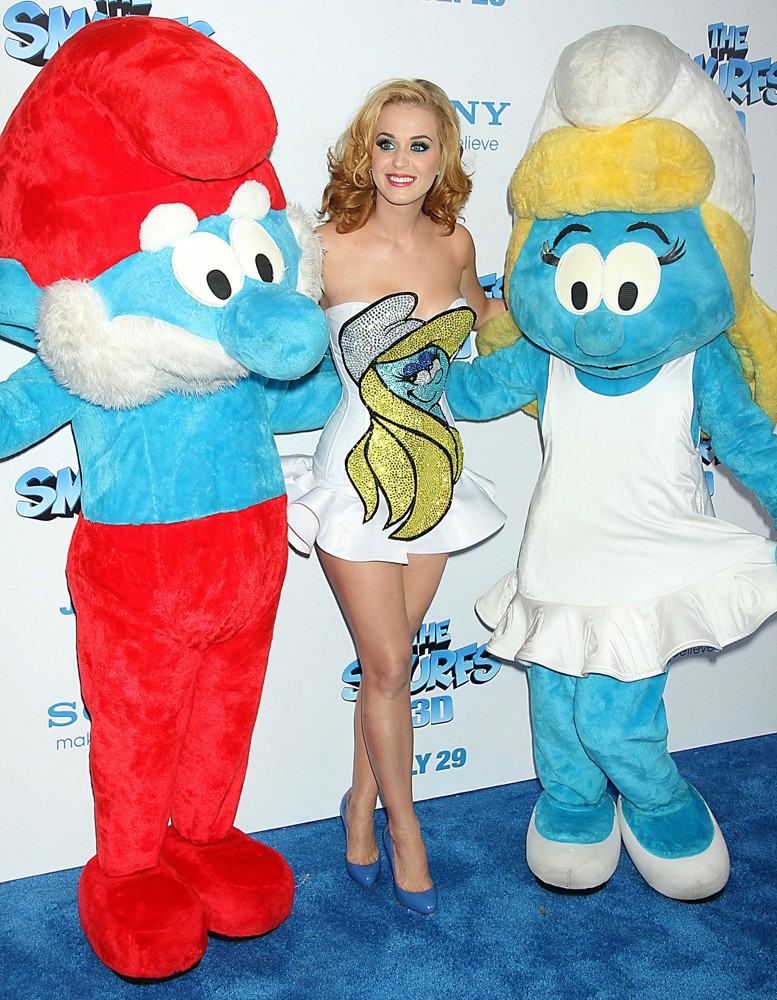 This dress should be sold in stores.

Those pictures are just so hard to describe... Why did she feel the need for her dress and nails to match? And how long did it take for someone to decorate those nails? Katy Perry truly is an interesting person (to put it lightly).
Let's check out some of the other stars. Specifically, Neil Patrick Harris (the only one we really care about, right?), Sofia Vergara (she's from Modern Family) and Jayma Mays (she's from Glee).
I don't really think you should run out and see this movie. In fact, I advise just the opposite. Don't see this movie. Just enjoy these pictures (and if you want more Neil Patrick Harris, watch How I Met Your Mother).